Age (11-14) yrs.
Best Overall Kids Dirt Bike (11-14) Year Old's.
Both Kawasaki KLX110 and Kawasaki KLX110L have amazing off-road capabilities. The only challenge is who is going to ride the bike first. Kawasaki KLX110L's simple to use features, compact dimensions and models were specifically designed for kids 13 years and above. As a result, it suits a wide range of riders. 
Just like other Kawasaki family off-road motorcycles, this bike has low maintenance, has incredible trail capabilities, and is easy to ride. Thanks to its electric start the bike is easy and reliable to start. KLX110L boasts a 73cm seat for tall riders, if your kid is tall this is the bike for them to experience off-road riding like never before.
Specifications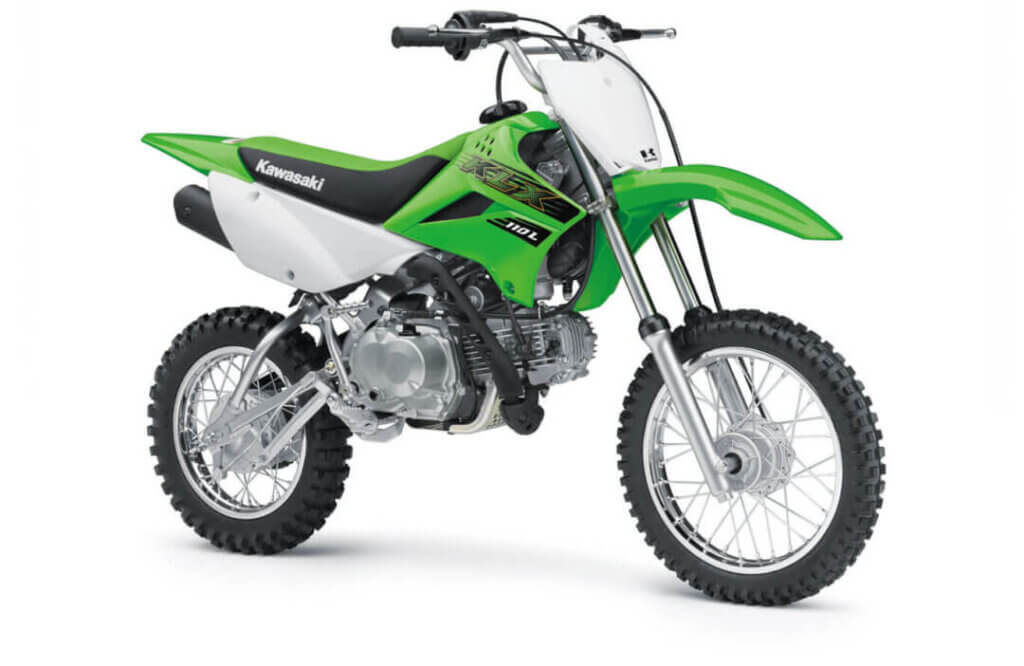 Fuel system: Keihin PB18
5.3 x 5.06cm bore by stroke
The compression ratio is 9.5:1
Digital CDI ignition
73cm seat height
76kg curb weight
3.6 litres fuel capacity
30mm – telescopic fork
Single shock
2.5 x 14 front tire
3 x 12 rear tire
Mechanical drum 9cm cable-actuated front brakes
Mechanical drum 11cm rod actuated rear brakes
Features
73cm seat
A manual clutch with a 4-speed transmission
Sporty styling
Has a manual clutch to enhance bike shifting techniques
Lime green in colour
4 stroke air cooled engine with 112cc displacement