Best for all-rounder Junior motocross bike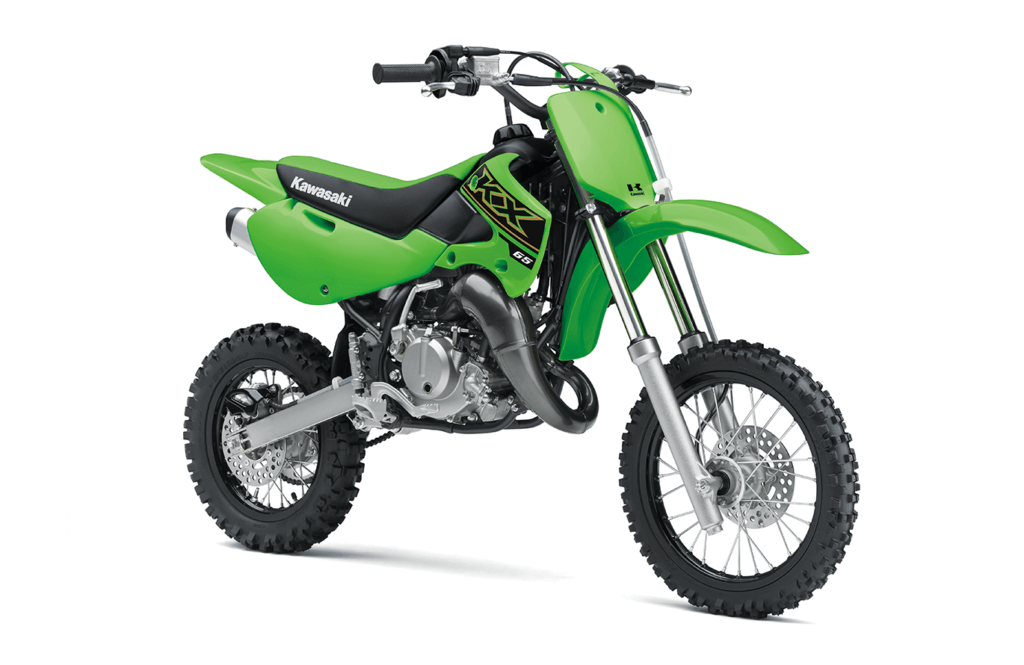 This dirt bike is known for impressive features such as a powerful engine, disc brakes, a long-travel suspension and a lightweight chassis. It's a great general kid's dirt bike – but if your child might want to race as well – then this bike is the perfect choice.
Whether you have built your skills in the 50cc class or are just starting out on the 65cc, the 2021 KX65 will introduce you to a manual clutch transmission. It has a six-speed transmission to utilize the 64cc motor fully. The suspension settings at both ends of the 2021 KX65 have recoil-damping adjustability. 
Read more