Kids Dirt Bike Hub - All About Kids Motorbikes
Kids Dirt Bike Reviews
Kids Dirt Bike Riding Parks
Kids Dirt Bike Riding Gear
Read our latest kids dirt bike reviews below. We aim to review every year model, brand, and version of a children's motorcycle ranging from 50cc to just under 200cc. To suggest a model for us to review, please reach out to us.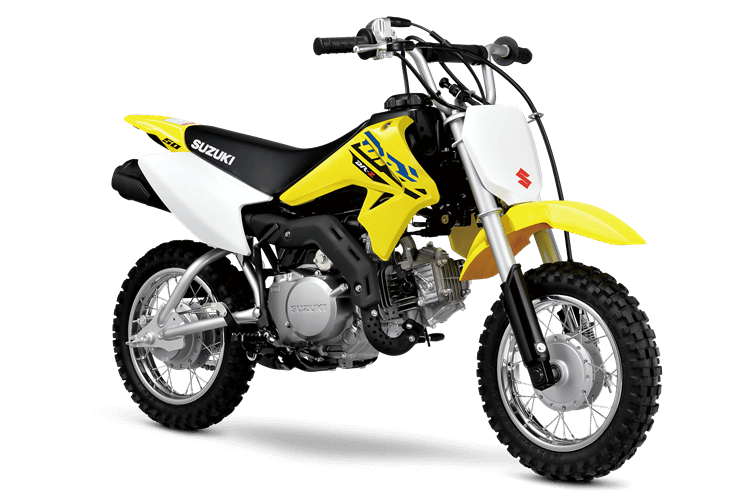 Suzuki DR-Z50
Off-road enthusiasts will be thrilled to learn that Suzuki has unveiled its highly anticipated 2023 Suzuki DR-Z50, targeted at young riders eager to discover off-road
Read More »
We have guides on dirt bikes, kids motorbikes, accessories, motorcycle gadgets and more.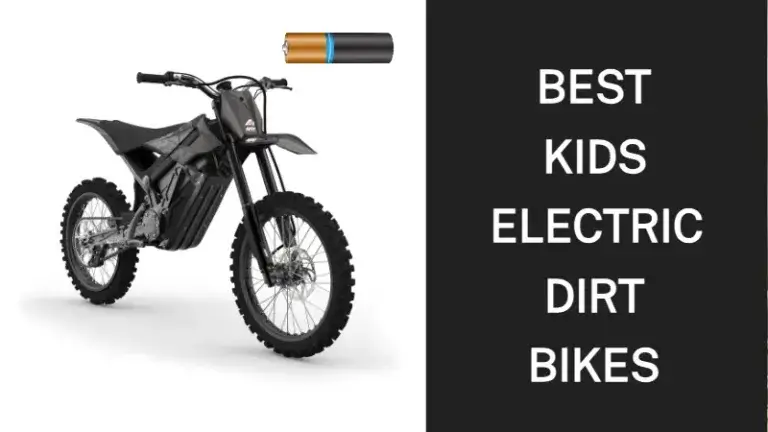 Kids electric dirt bikes offer a great alternative to petrol-powered bikes. Some children are intimidated by the loud noises produced by dirt bikes, especially when
Read More »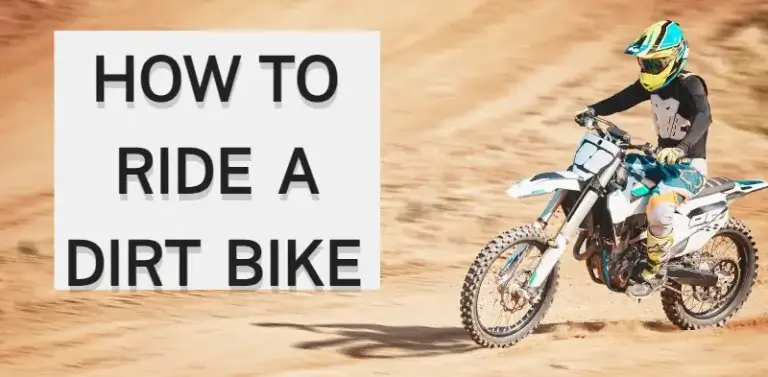 How To Ride A Dirt Bike
Dirt biking is an exhilarating and adrenaline-pumping activity that allows you to experience the thrill of off-road adventures. Whether you're a beginner or an experienced
Read More »
Kids Dirt Bike Gear Content
Learn about the best safety riding gear for kids, and why they should always wear protective MX gear while riding.
Toddler Dirt Bike Gear
If you have a toddler, you probably already know how important it is to outfit your young child with the age-appropriate safety gear recommended by
Read More »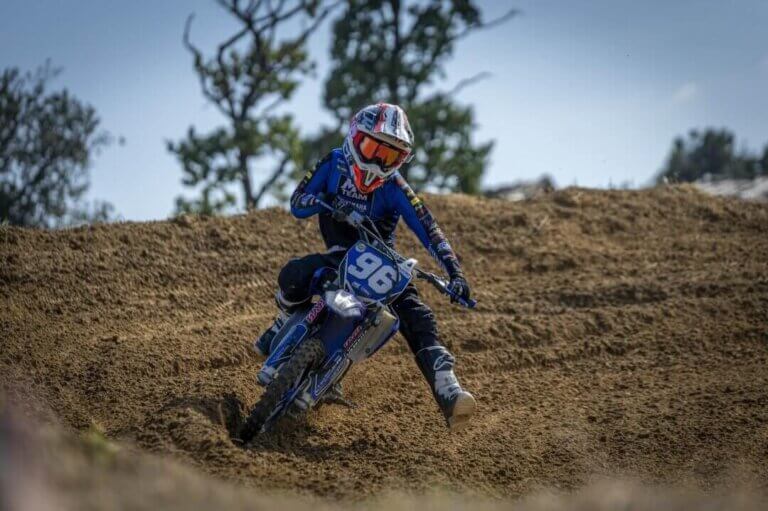 kids motorbike gear
Seven 2021 Vox Pursuit Mint Kids Motorbike Pants Seven has established its reputation as a brand that offers budget-conscious designs that give a taste of
Read More »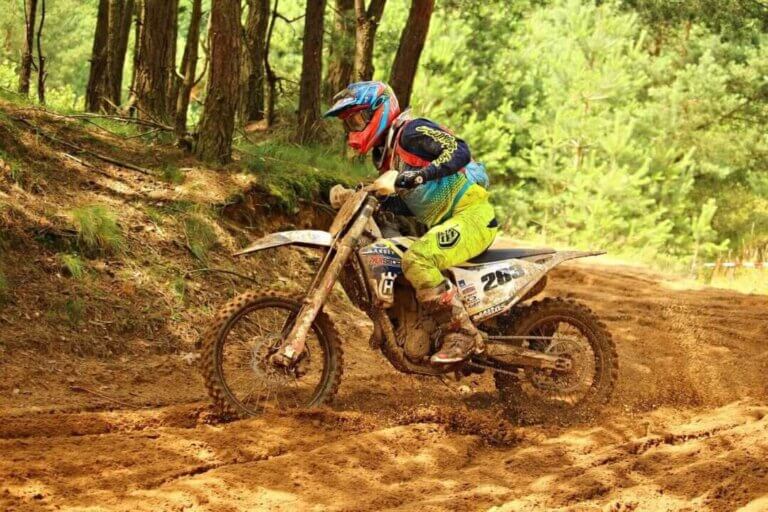 Body Armour
In the exciting world of motorsports for kids, safety comes first, especially in junior dirt bike riding. One of the most important protective gears a
Read More »
Dirt Bike Accessories
Safety equipment such as a helmet, boots, gloves, and a chest protector go hand in hand with motocross riding. An essential item to add to
Read More »
kids motorbike gear
Off-road biking is incredibly exciting but as with any extreme sport, protective gear is essential – especially when the riders are kids. Any junior dirt
Read More »
Dirt Bike Accessories
Riding can be a lot of fun but does come with some dangers and a helmet is really important. In fact, if your kids are
Read More »
Australian Dirt Bike Tracks
A directory of Australian dirt bike tracks, parks and places. 
Australian Dirt Bike Track Content
Content about Australian dirt bike tracks and parks.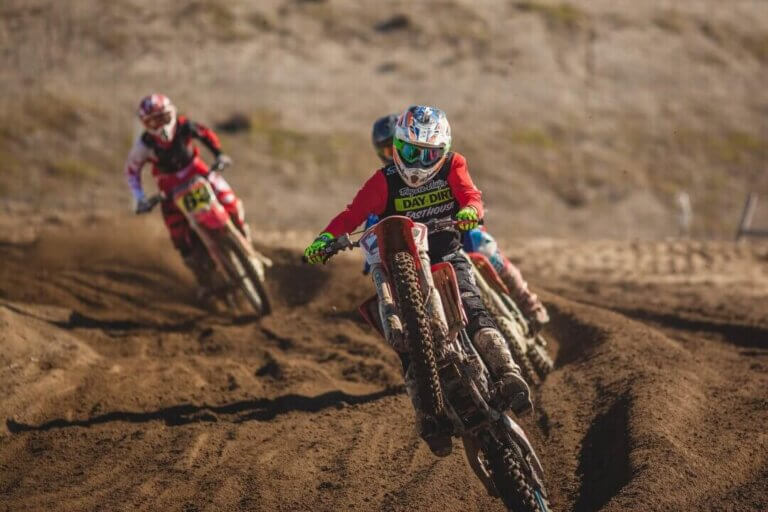 dirt bike parks brisbane
Are you looking for the best dirt bike tracks in Brisbane? Parents of kids who ride dirt bikes always have that pressing question in their
Read More »
Read reviews of bikes for kids of varying ages. 
5 Best Dirt Bikes for 3-6 year olds
Honda CRF50F The Honda CRF50F is an excellent starter dirt bike. It's a reliable, punchy little bike that is equipped to survive the trials of a new rider. The latest models are very similar to models from 15 years ago
5 Best Dirt Bikes for 7-10 year olds
Bikes for 7, 8, 9 and 10-year-olds are recommended from 50cc up to 85cc. Suzuki JR80 The Suzuki JR80 is a powerful and fast little dirt bike that gives a smooth ride. It is easy to maintain and makes a
5 Best Dirt bikes for 11-14 year olds
Bikes for 11 year olds, 12 year olds, 13 year olds and 14 year olds are recommended from 80cc up to 110cc. Honda CRF110F The Honda CRF110F is a smooth and powerful bike that suits riders who have had some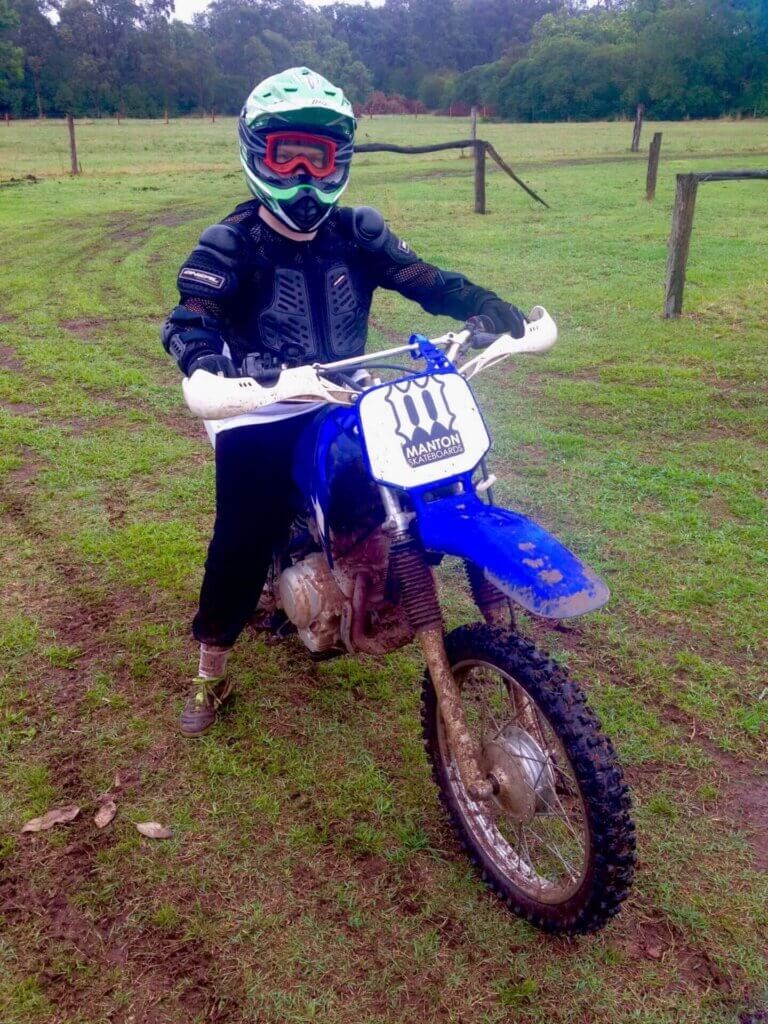 Welcome to Kids Dirt Bike Hub. My name is Liam Edwards, and I am from Brisbane, Australia. I have had a passion for dirt bikes and dirt bike riding since I was very young. In fact, I first started dirt bike riding when I was about 4 years old! My first dirt bike was a Yamaha Peewee 50. I loved it from the moment I got on it. Many years later I still have great memories of riding my Yamaha PW50 dirt bike.
How Do I Get My Kids Started Dirt Bike Riding?
Getting your kids started in dirt bike riding is an exciting decision. My parents started me on dirt bikes when I was about four years old, and I know I'm really glad they made that decision. Riding dirt bikes is one of the fun memories from my childhood.
If you are new to dirt bike riding, you might not be sure how to go about turning this dream into a reality. This site (Kids Dirt Bike Hub) will help you make your dream come true. If you are familiar with dirt bike riding, you might just need some links to the best kids dirt bike gear, riding locations and all the newest kids dirt bike reviews. If you're brand new to motorbike riding then you'll find step-by-step information to show you the way forward.
Either way, you'll find plenty of information here to help you get your family out and about dirt bike riding.
To get started you are going to need kids dirt bike gear, a reliable dirt bike for kids and a place for your kids to ride your dirt bike.
If you know how to ride a dirt bike, you might be quite comfortable teaching your child to ride a motorbike, but if you aren't you'll need to find someone to teach them.
How old should my child be to start dirt bike riding?
There is no set age to start your kid's dirt bike riding. I've found that as a rule of thumb, a child needs to be able to ride a pushbike to get started on motorbikes.
Of course, there are options with dirt bike training wheels that could be used before this, but to ride without training wheels around the age of 4 seems to be when lots of kids successfully start dirt bike riding.
Subscribe To Our Newsletter