KTM Quick Find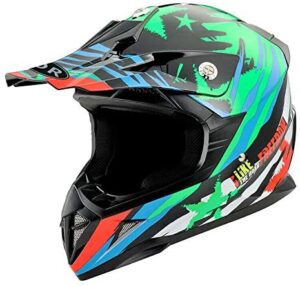 TDR Motocross Children's Helmet (Green)
 Amazon Ad
____________________
KTM 50 SX Mini
The KTM 50 SX mini is a great kids dirt bike for children aged 3-6 years olds because of it 50cc engine. It is a reliable and high quality bike with a strong steel frame. The SX mini is a slim bike making handling it easier for the child learning to ride.
2020 KTM 50 SX Mini Review | Specs | Pros & Cons | Features |
KTM 50 SX
The KTM 50 SX can help your child step between the KTM 50 SX Mini and onto a larger bike. It also is a durable and high-quality little dirt bike which is great for kids who love tearing down the dirt bike track.
2020 KTM 50 SX Review | Specs | Pros & Cons | Features |
KTM 65 SX
The KTM 65 SX is a great bike for kids aged 7-10 years old because of its well-built frame. The 65 SX also has new and improved dynamics that can help your child while riding. With the amazing KTM look, your child will love riding their new bike!