Welcome to Kids Dirt Bike Hub!
Here at Kids Dirt Bike Hub (KDBH) we have a passion for everything to do with motorbikes. 
Dirt biking is a thrilling activity that we believe anyone should be able to enjoy, including kids. That's why we started Kids Dirt Bike Hub.
We mainly focus on bike reviews, guides, riding tracks and riding gear. As well as written articles, we often publish on our social media pages including video reviews and guides on our YouTube channel. 
My name is Liam Edwards, I am from Brisbane, Australia.
I have had a passion for dirt bikes and dirt bike riding since I was very young. In fact, My parents taught me how to ride a dirt bike when I was 4 years old!
My first dirt bike was a Yamaha Peewee 50. I loved it from the moment I got on it. Many years later I still have great memories of riding my Yamaha PW50 dirt bike.
Dirt bike riding is a great, fun way to learn new skills, stay fit and hang out with mates.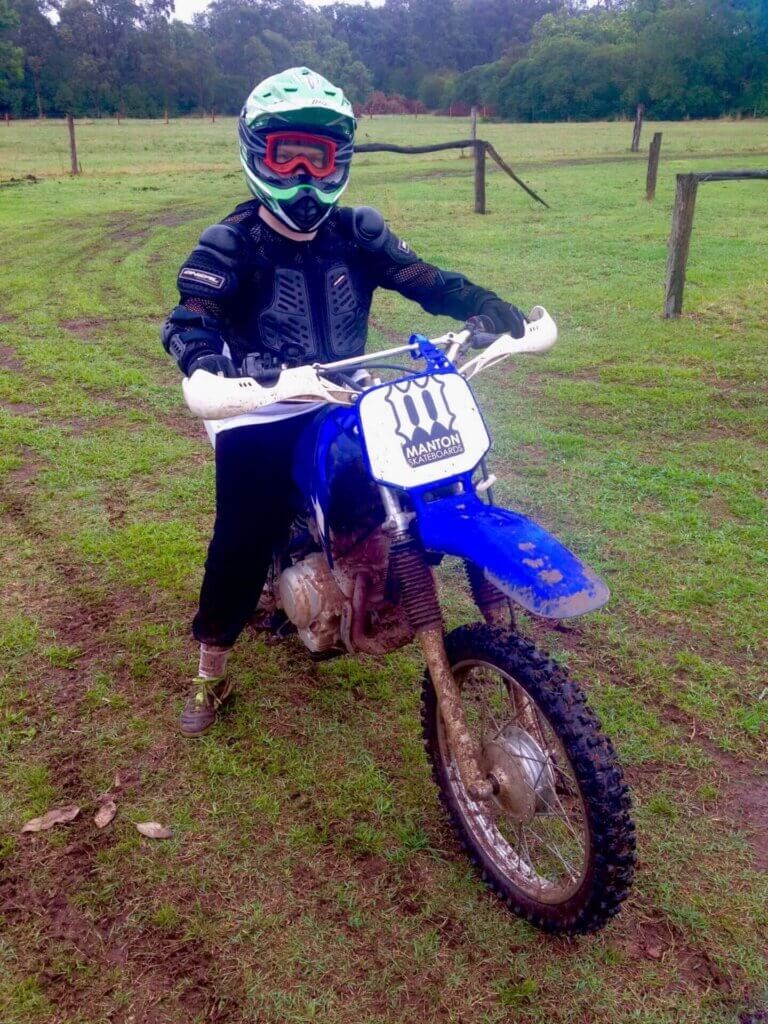 Liam on his Yamaha TTR-125
Our #1 goal at Kids Dirt Bike Hub is to help people find high-quality information on dirt bikes, motorcycle tracks, motorcycle gear and anything else dirt bike related. We do this in written content, videos and on our social media profiles.
The Kids Dirt Bike Hub website was started as a passion project around 2016. With a dream to share knowledge about kids dirt biking, the KDBH team was formed. 
We have a team consisting of expert content writers, marketers and graphic designers. We are also working on expanding our video content team so we can reach everyone with an interest in motorcycles. 
With a passion and expertise in dirt biking, motorcycling and automotive niches we have past experience in working with dirt bikes and love to help others learn.
Subscribe To Our Newsletter