Honda Quick Find
Honda
Honda motorcycles have been produced by Honda since the late 1940s. Production started in Japan during the era when Japan was rebuilding from the second world war. The first 98cc 2-stroke Honda was manufactured in 1949. One of the employees said of this bike "It's like a dream", and so the official Model D was called "Dream". Two years later Honda produced a four-stroke motorbike, Dream E. This bike reduced the noise, smell and fumes that two-strokes were known for. Honda is known for their reliable, quality motorbikes. These are produced in different locations around the world including the USA, China, Brazil and Japan.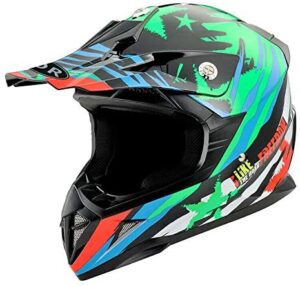 TDR Motocross Children's Helmet (Green)
 Amazon Ad
____________________
HONDA CRF50F
Age group 13 and above
The CRF50F is designed for young riders just starting. It has a strong frame that can withstand nearly anything. The Honda CRF50F and the classic 1986 model of the mini-trail motorbike basic designs are similar, although a massive upgrade has been done to it since that time. The fame of this model in itself speaks for its durability, the only person that will probably be sad that you got this product is your mechanic.
A major problem with most dirt-bikes is that their tires get punctured easily but Honda has found a way around this because the CRF50F tire has been inculcated with a substance that cannot be punctured. For a child starting, a dirt bike like this is needed; the Honda CRF 50F is available in Australia for your child.
HONDA CRF110F
Age group: 8-11
The Honda CRF110F is designed for youngsters who love sport, adventures and motorbikes. It's built by Honda with over 70 years of experience in manufacturing motorbikes, the quality product they produce is one of the best in the Australian market.
The CRF110F has an advanced electronic fuel-injection system for predictable throttle reaction and reliable power delivery. It also has a new steel twin-spar frame that enhances the bike's comfort and functionality. This bike has a four-speed clutchless transmission which makes it easy for riders who are not yet confident with a manual clutch. The extra thickness of foam (5mm increase) makes the Honda CRF110F more comfortable, as does the additional travel in the rear suspension (12mm). It also has a few nice features such as dual electric start and kick start, a low-fuel warning light and a fuel injection system that won't let the carburettor jets clog. It also has a throttle-limiter screw so the instructor can match the bike's power to each riders' capabilities.
Source: