For the Novices and Explorers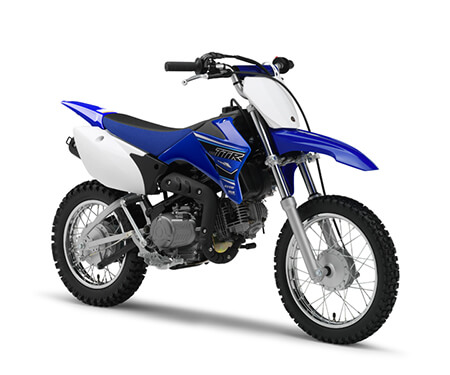 Yamaha TT-R110E combines style and performance to enthuse new riders and those graduating from smaller 50-80cc motorbikes to get on the professional motocross scene. This is the perfect choice for anyone looking to try serious kids motocross for the first time.
A unique aspect of this bike is its stylish structure that's been inspired by Yamaha's popular YZ race bikes. And it just doesn't stop with great looks – it offers one of the highest levels of comfort for riders. Its long-travel front and rear Suspension adds to its ease of use as well.
Above everything, there is no clutch, which makes it so perfect for first-time riders. The strong performance of its 110CC engine and the semi-automatic gearbox enhances its appeal.
Read more