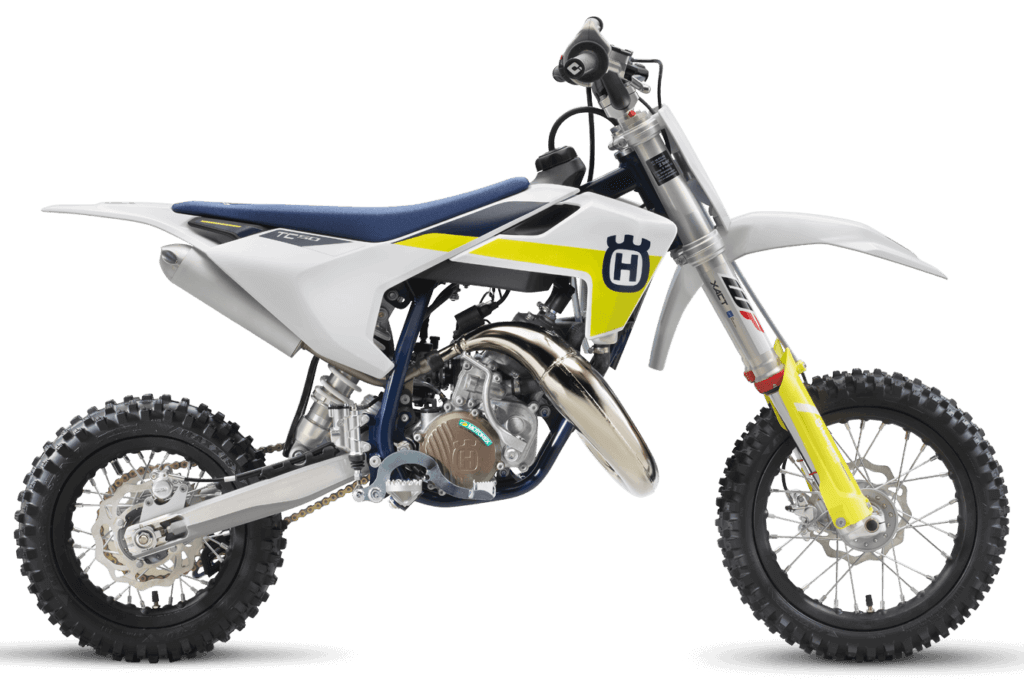 It might be reduced in size, but the 2021 Husqvarna TC 50 has incorporated the same level of technology, striking looks, and ergonomic feel as the motocross full-sized range. The similarities are not limited to these. The creation of this bike is synonymous with the culture and history of the Husqvarna brand of motorcycles.
The Husqvarna TC 50 2021 has more agility, power and is more technologically advanced than the previous bikes in its generation. There has been a major upgrade of the front and rear braking systems; the new brakes are now more sensitive.

TC 50 Features
·     The latest, two-stroke engine technology provides first-class performance. The ride-ability is top-notch because the engine is modern and compact.

·     The triple-shaft makeup ensures that the crankshaft is positioned close to the midpoint which improves the centralization in addition to creating an ideal angle of intake into the valve for improved performance.

·     Additionally, the power reduction kit can be bought from Husqvarna accessories so that you can limit the power of the bike for beginners and first-timers who become too excited.


The cylinder is made of durable, lightweight aluminium which then provides unmatched performance that competes well in the 50cc class.

·     The automatic clutch will ensure that the riders focus completely on the fun parts of riding without being distracted by the complexities of working with a manual clutch and gearbox.

·     The multiple discs deliver precise power in line with the RPM range.

·     The exhaust matches TC 50's engine precisely. That's because the components are welded by robots ensuring perfection and durability.

·     After years of testing and harnessing, TC 50's bodywork offers the best ergonomic feeling that instils confidence in all riders.

·     The handlebars are stable and safe because they have been made with high-quality aluminium alloy. The handlebar braces have an additional crash pad that prevents impact so that the riders are protected from injury.

·     Whichever terrain the riders choose, the Maxxis tyres will provide the best grip.

·     The lightweight forks are very comfortable so that the riders can go to their maximum limit with absolute confidence.

2021 TC 50 Specs (specifications)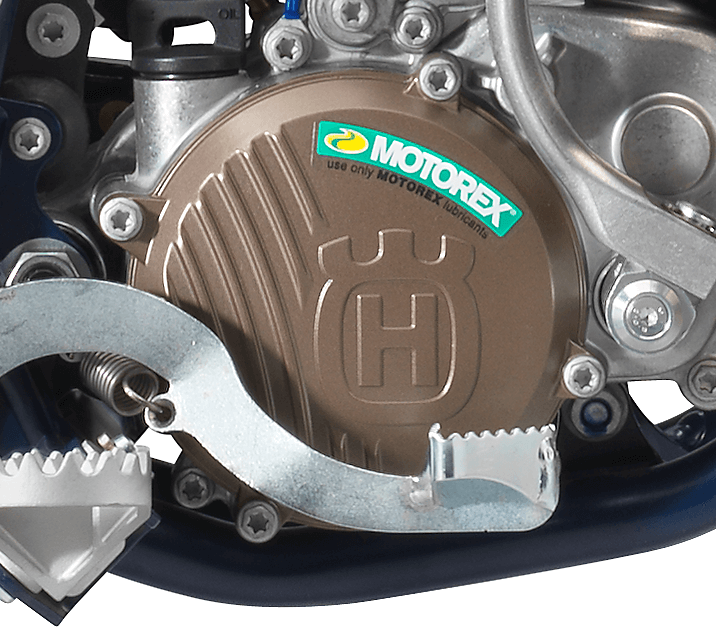 ·     Engine: single cylinder.
·     2-stroke engine.
·     Liquid cooling system.
·     Reed valve configuration.
·     Kick starter.
·     Premium fuel requirement.
·     Petrol/oil premix fuel type.
·     Automatic transmission.
·     Speeds: 1.
·     Chain rear wheel (primary drive).
·     Hydraulic disc front and rear wheel brakes.
·     Wheelbase: 1032 mm.
·     Fuel capacity: 2.3 litres.
·     Bore x Stroke; 3.95 x 4.0 cm.
·     Weight: 41.5 kg without fuel.
·     Ground clearance: 252 mm.
·     Front travel suspension: 205 mm.
·     Displacement reaction: 49 cm3 
·     Rear travel suspension: 185mm.
·     Seat height: 665 mm.