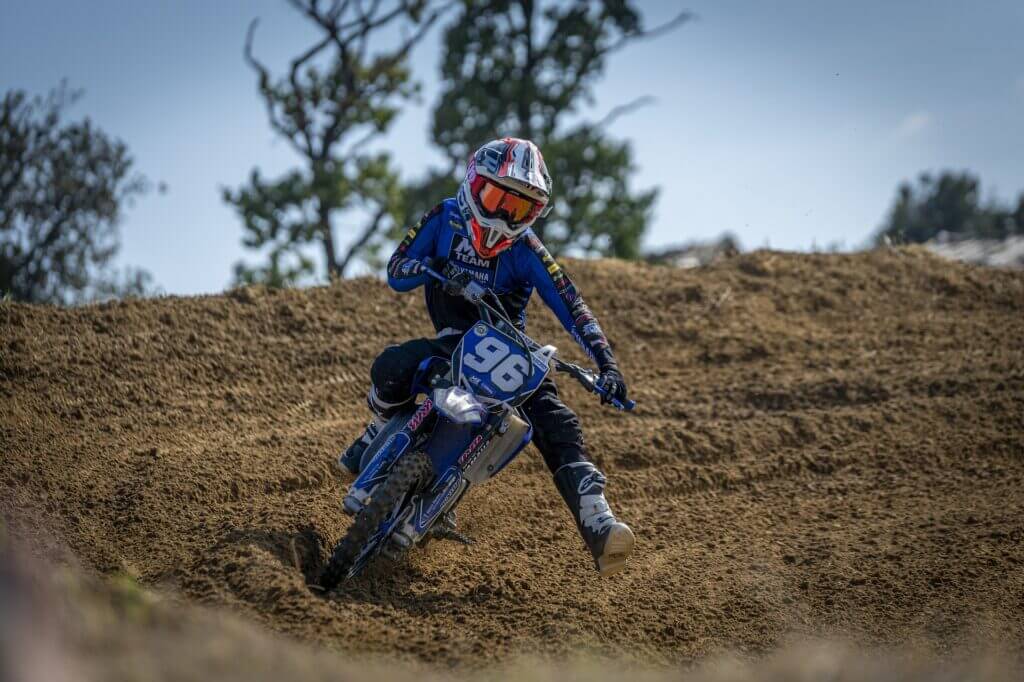 Why should teens and adults have all the fun? An electric dirt bike for kids can be a great way to introduce children to motocross and encourage a love for the trail at an early age.
Getting them out of the house and onto the tracks, electric e-bikes are ideal for helping youngsters to learn balance and throttle whilst also promoting rider readiness and building confidence. 
However, choosing the best children's electric dirt bike can be a challenge since there are multiple points to consider.  
To make your life easier, I will examine this further, breaking down the basics and concepts that you need to consider when choosing the right one for your child.
What is an electric dirt bike?
Promising power, speed and improved safety and control, electric dirt bikes have been designed for off-road tracks and closed trails. 
In many ways, they are similar to a traditional dirt bike, however, they feature a battery and electric motor that generates power.  
Be aware that laws and regulations related to electric bikes on the road do vary by state and country. As a result, it is important to check out the rules in your local area before investing.
How do I choose the best electric dirt bike for my child?
When selecting the ideal battery-powered transport for your mini dirt bike rider, the most important points to consider include:
Budget
As with most things, the more money you spend, the better quality your purchase. 
However, the best models can be expensive and seeing your child breaking your expensive pit bike, may be a deal-breaker. It can also be quite a significant outlay if they change their mind. 
If your child is just starting out, consider a second-hand or a refurbished motorbike, and make sure to check dirt bike reviews for the best affordable models.
Child's Age
The best electric dirt bike for kids is one that is age-appropriate. 
It is suggested that once a child is capable of riding a bicycle without training wheels, they are old enough to ride an electric dirt bike. 
Most kid's dirt bikes are age-specific, and you should also take your child's size, skill level and experience into consideration. 
For example, you may wish to opt for a lower-power dirt bike (350 watts) until they have grown in confidence. By contrast, you could a buy 650-watt electric dirt bike for a 12 year old rider.
Minimum Safety Measures 
Motocross can be a dangerous sport, and there must be appropriate safety measures in place to avoid an accident. 
Dirt bike riders should always wear a helmet, pads and goggles to protect their eyes from dirt and mud. 
As well as the usual bike safety measures, children also need to be aware of the importance of driving safely. 
Electric dirt bikes can be safer than traditional dirt bikes as they do not have a hot motor and exhaust and do not need petrol.
Give them a safety lesson before they ride to ensure that they know how to handle it and how to sort out unexpected moments.
Motor Power in an Electric Dirt Bike for Kids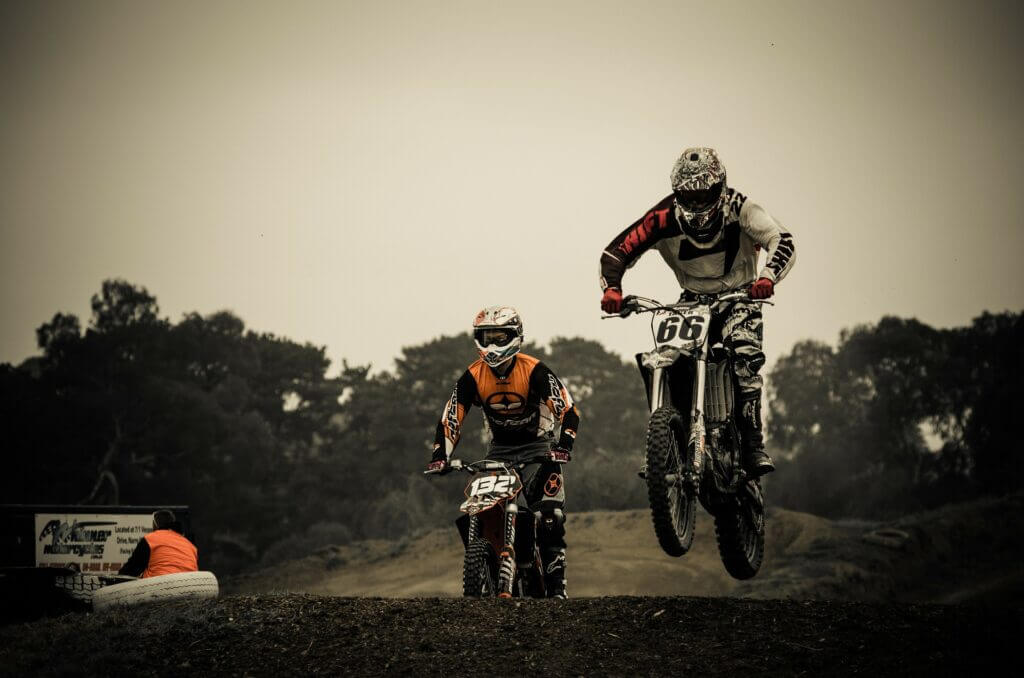 The motor power of any electric motorbike dictates the speed and torque (important for this category). 
Typically, electric dirt bikes are usually between 350 to 650 watts, similarly to an e-MTB.
Although speed is very much part of the fun, it can be dangerous. For younger children or newbie dirt riders, a less powerful bike is recommended.
Suspension and Brakes
If you are riding over rough terrain, decent suspension is necessary to ensure safer handling and a smooth ride. 
You should also make sure that the dirt e-bike is equipped with specially designed brakes for motocross sports.
Weight and Size
One of the most important points to consider is the height and weight of the child in relation to the bike you choose. 
Small Kid's electric dirt bikes often have a weight limit of around 20kgs; therefore it is important to check your child's weight in line with the manufacturer's recommendations. 
To check that your purchase is the right one, your child's hands should easily be able to reach the handle and make sure that their feet can touch the ground.
Electric vs. Petrol Dirt Bikes
Advantages
Safety:  Electric dirt bikes are considered to be much safer when compared to those with petrol engines, with the engines on the latter running much hotter.
Suitable for Beginners: Improved ease of use and control means that electric dirt bikes are a great option for kids and beginners.
Friendlier Choice: Electric dirt bikes are much quieter than gas bikes, so they are much less likely to annoy the neighbours. Plus, they are much cleaner and better for the environment.
Easier for non-mechanical parents to maintain  
Disadvantages
Limited Battery: Ride time on an electric dirt bike is limited, and as a result, long ride days may not be possible.
Decreased Power Delivery: Electric dirt bikes tend not to be quite as powerful as traditional ones.
Maintenance has to be more frequent than high-end electric bikes with almost similar characteristics.
Difference between electric dirt bikes and high-performance electric mountain bikes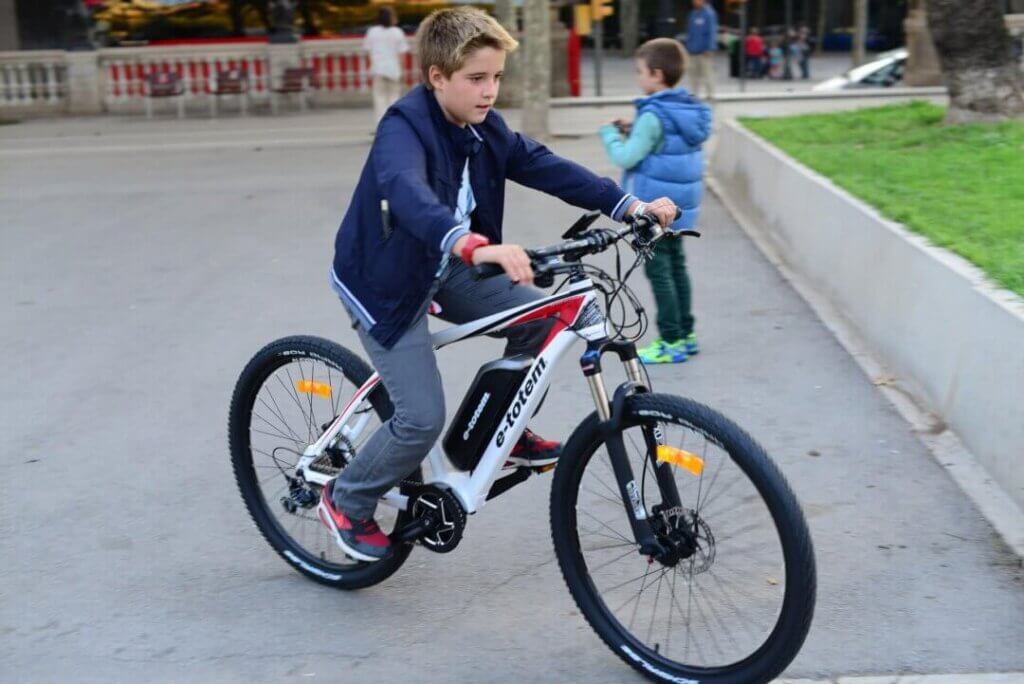 At this point, you have learnt most of the basic concepts regarding e-dirt bikes. 
I know I get very excited about how powerful and fun dirt bikes can be, however, I have also found that a lot of e-MTB can deliver top quality for kids.
Over my research for trusted electric mountain bike reviews, I landed on a few good alternatives at Electric Bike Advisor.
According to their analysis, most full-suspension electric mountain bikes, such as the Giant Trance E+ 3 Pro, are a viable alternatives to a kids electric dirt bike. 
Regardless of their opinion, I think that the obvious difference is the size and most likely the final price.
In addition to the above, not all kids would be able to enjoy an e-mountain bike due to their size and weight (roughly 30 kg).
Wrap Up
Advancements in technology and electric motorsports have meant that the world of electronic bikes is constantly changing.  
Remember to always make sure that children are kitted out in the relevant safety gear, including a quality helmet, goggles and elbow and kneepads.
I know there is more information relevant to this topic, however, this buying guide has examined the basics you should know when selecting the best electric dirt bike for kids.
| | |
| --- | --- |
| | Guest post by Philip T: Philip has been in the e-mountain bike world for more than four (4) years. His passion has made him a top writer, reviewer and editor of Electric Bike Advisor. |